简历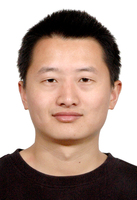 姓名:杨犇

性别 男
出生年月 1985.08
婚姻 已婚
籍贯 山东省临沂市
单位 中国地质科学院地质研究所
地址 北京市西城区百万庄大街26号
邮箱 yangben8@foxmail.com;benyang@cags.ac.cn

教育及工作履历
2014/12- 中国地质科学院地质研究所助理研究员
2010/09-2014/08,柏林自由大学地球科学学院,博士
2008/09-2010/07,山东科技大学地质科学与工程学院,理学硕士
2007/07-2008/07,"大学生志愿服务西部计划" 新疆吐鲁番地委组织部志愿者
2003/09-2007/07,山东科技大学地质科学与工程学院,工学学士
研究领域
埃迪卡拉纪-寒武纪具壳化石系统分类学、演化学、生物地层学;寒武纪早期生物古地理;前寒武纪-寒武纪界线
科研经历
2020.01-2023.12 负责国家自然科学基金面上项目"川南地区寒武纪早期小壳化石系统分类学与生物地层学"
2019.05-2021.04 参与巴西圣保罗研究基金会(FAPESP)延续项目 "10 million years that changed the planet: Paleoenvironmentalcontext of the evolution of the first animals with skeleton in the terminal EdiacaranPeriod"
2019.01-2022.12 参与国家自然科学基金面上项目"扬子板块早寒武世微体生物群特征及其生物地层学意义"
2016.01-2018.12 负责国家自然科学基金青年基金项目"云南永善地区待补段梅树村早期小壳化石系统分类学与生物地层学"

2019.01-2021.12 参与地质调查项目"蒙西、豫西、鄂西北等典型古生物群与关键地层基础地质调查"
2017.01-2019.12 负责中央科研基本业务费项目"四川甘洛地区梅树村早期小壳化石对比研究"

2016.01-2018.12 参与地质调查项目"关键地区区域地层标准建立与关键生物群演化和沉积岩试点填图"
2015.01-2017.12 负责中央科研基本业务费项目"四川峨眉地区麦地坪段梅树村早期小壳化石群综合研究"
2010.09-2014.08 参与中德合作项目"ThePrecambrian-Cambrian Biosphere (R)evolution: Insights from ChineseMicrocontinents"(DFG736)
科研论文

Yang, B.*, Steiner*, M.,Schiffbauer, J.D., Selly, T., Wu, X., Zhang, C., Liu, P., 2020. Ultrastructureof Ediacaran cloudinids suggests diverse taphonomic histories and affinitieswith non-biomineralized annelids. Scientific Reports 10, 535.
SteinerM.*, Yang, B.*, Hohl S., Zhang L., Chang S., 2020. Small skeletal fossiland carbon isotope record of the southern Huangling Anticline, Hubei (China)and implications for chemostratigraphy on the Yangtze Platform.Palaeogeography, Palaeoclimatology, Palaeoecology, In Press.
Sun,X., Heubeck, C., Steiner, M., Yang, B.,2019. Environmental setting of the Cambrian Terreneuvian rocks from thesouthwestern Yangtze Platform, South China. Palaeogeography, Palaeoclimatology,Palaeoecology, 109424.
Dai, T., Zhang, X.L., Peng, S.C., Yang, B., 2019. Enrolment and trunk segmentation of a Cambrianeodiscoid trilobite. Lethaia, 502-512.
Wang, D., Ling, H.-F., Struck, U., Zhu, X.-K., Zhu, MY., He, TC., Yang, B., Gamper, A., Shields, G.A.,2018. Coupling of ocean redox and animal evolution during theEdiacaran-Cambrian transition. Nature Communications 9, 2575.
Yang, B., Steiner, M., Zhu, M., Li, G., Liu, J., Liu, P., 2016.Transitional Ediacaran–Cambrian small skeletal fossil assemblages from SouthChina and Kazakhstan: Implications for chronostratigraphy and metazoanevolution. Precambrian Research 285, 202-215.
Shang, X., Liu, P., Yang, B., Chen, S., Wang, C., 2016. Ecology and phylogenetic affinity of theearly Cambrian tubular microfossil Megathrix longus. Palaeontology 59, 13-28.
Liu, P., Li, X., Chen, S., Lan, Z., Yang, B., Shang, X., Yin, C., 2015. New SIMS U–Pb zircon age andits constraint on the beginning of the Nantuo glaciation. Science Bulletin 60,958-963.
Yang, B., Steiner, M., Keupp, H., 2015. Early Cambrian palaeobiogeographyof the Zhenba–Fangxian Block (South China): Independent terrane or part of theYangtze Platform? Gondwana Research 28, 1543-1565.
Yang, B., Steiner, M., Li, G., Keupp, H., 2014. Terreneuvian small shellyfaunas of East Yunnan (South China) and their biostratigraphic implications.Palaeogeography, Palaeoclimatology, Palaeoecology 398, 28-58.
Yang, B., Zhang, L., Danelian, T., Feng, Q., Steiner, M., 2014.Chert-hosted small shelly fossils: expanded tool of biostratigraphy in theearly Cambrian. GFF 136, 303-308.